Move In and Move Out Home Cleaning Services in Houston TX
Whether you are moving in or moving out, one thing is clear. You have some cleaning tasks to do. To make your experience less stressful and tedious than it already is, allow us to take these chores out of your hands. We at John D Cleaning offer the most comprehensive move-in and move-out cleaning services in the business.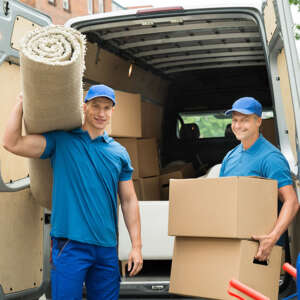 Whether you are leaving your old home or settling into a new one, let our professional home cleaning service team help you out. We specialize in deep cleaning tasks that leave your home literally sparkling after we have completed our work. From carpet cleaning to any aspect of your move-out| move-in cleaning needs, we have the perfect cleaning package that is just right for you.
By hiring us, you can now cross that house cleaning chore off your list. Get in touch with us today.
We also offer "Spruce Up Cleanings" on properties that are listed up for sale all throughout the duration of the listing. If you are a real estate agent listing a property for sale, you can greatly benefit from these services. We all know that a clean and attractive home sells faster. So call us now and we'll help you spruce up the property you are hoping to sell!
Our Services Include:
Kitchen:
•     Clean, disinfect, and polish kitchen cabinets, interior, and exterior
•     Clean refrigerator
•     Clean the inside of the oven, the oven racks, the broiler pan, and the drawer below the oven
•     Thorough Cleaning of the stove exterior surfaces and the area around the stove
•     Run the garbage disposal to remove any debris
•     Remove all shelf contents. Clean and disinfect cabinet shelves and doors
•     Trash disposal
•     Clean all countertops.
•     Scrub, disinfect, and polish kitchen floor.
•     Clean the kitchen sink and fixtures removing any lime deposits
•     Clean all kitchen baseboards and walls
•     Dust above cabinets
Bathroom(s):
•     Dust and Windex globe light bulbs
•     Windex mirrors
•     Clean bathroom countertop and sink
•      Clean towel & shower bars and the toilet paper holder fixture
•     Polish all silver/chrome when finished
•     Clean the inside, outside & above the medicine cabinet
•     Scrub & disinfect shower walls and tub basin removing any mildew or lime deposits
•     Towel dry tub and shower walls
•     Clean the exterior surfaces of the toilet
•     Scrub the toilet bowl
•     Clean, scrub bathroom floor removing any trace of dirt or spots
General Cleaning:
•     Remove all trash from the apartment
•     Dust & clean baseboards and window sills
•     Clean window frames & Windex windows removing any streak marks
•    Wash exterior and interior of balcony windows & window frames (if applicable)
•    If necessary, remove any marks off the walls, door or door frames
•     Vacuum carpet removing debris along the baseboards
CONTACT US FOR YOUR MOVE IN AND MOVE OUT CLEANING SERVICE IN HOUSTON