Excellent Driveway Cleaning in Houston, Texas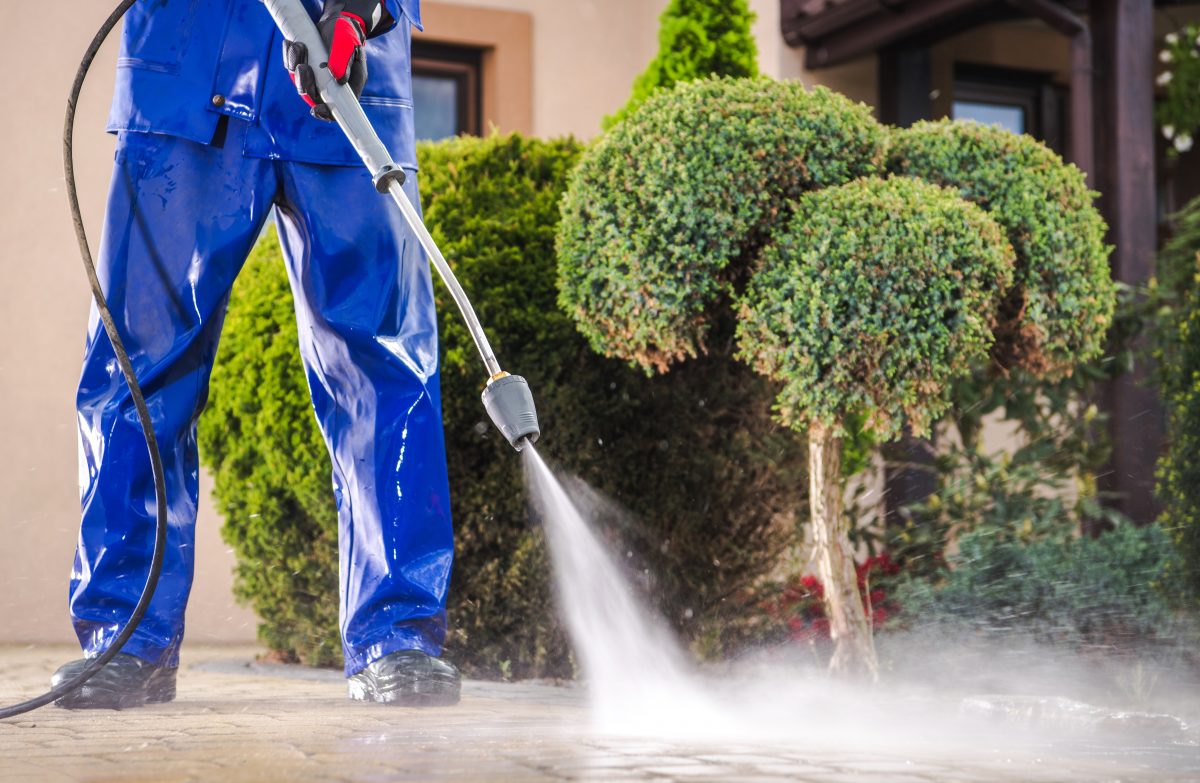 Over time, concrete driveways, parking lots, parking garages, walkways, and entryways become extremely dirty from dirt, tire rubber, mildew, oil, grease, and other materials. Cars, trucks, and people cause the concrete to become sticky, gunky, slippery and dark from all the debris that is left on the concrete surface. JohnD Cleaning specializes in safe and effective concrete and driveway cleaning services. Our professional-grade high-pressure concrete surface cleaners generate hot water to wash all these contaminants. We use specialized equipment designed to agitate and deeply clean concrete. This special machine reaches down through the porous concrete to draw out material that causes concrete to become stained and dirty.
A dirty driveway, parking lot or parking garage not only looks bad and can create an unsafe environment. We provide affordable and effective driveway, parking lot cleaning and parking garage cleaning and washing services throughout the Houston area.
Our specially designed products and equipment are safe and do not damage the concrete, metal, tile, and other hard surfaces.
Our Power washing removes grime and mold from many places. It renews brick and concrete so the exterior of your home looks new again. Walls, roofs, driveways, and walkways can have curb appeal. We also seal surfaces so that oil and dirt won't penetrate.
Powerwash before painting a house, staining a deck, fence, or gazebo to start with a fresh surface. We can seal those for you also. Powerwashing cleans cars, boats, RVs, and airplanes as well. We also powerwash stone and decking outdoors.
We are the experts in Driveway Washing in the Houston and Surrounding Areas. When it comes to driveway washing it is a 3 Stage Process. The first process is applying our specialty blended soap that kills the black mold and eliminates the growth of it. The second step is to surface clean the concrete with a device known as a surface cleaner or surface spinner. The third step is to rinse down the surface and the curb of all the dirt and grime that was removed from the surface cleaning process.